Welcome in France
Chez Hôtels Circuits France
In the regions of France, at the hotels Circuits France hotels
Group of friends, singing, music or dance association, hiking, biking, yoga or Pilates club, bridge or golf, vintage car or motorbike clubs, large family, cousinade, birthday, alumni, reunion, friendship , business…
Are you looking for your ideal destination to organize a stay or a weekend with your friends or relatives?
The Hôtels Circuits France hoteliers are at your side to help you organize your stay or weekend in the regions of France. With them and according to your budget wishes, create your tailor-made stay or choose your formula from the offer of stays adapted to the expectations of groups and mini-groups that they develop throughout the year.
The Hotel Circuits France hoteliers put their know-how at your service: quality of hotel services and services, local cuisine, diversity of stays, attractiveness of programs and experiences, excellent service / quality / price ratio, family atmosphere , personalized welcome.
Where to go to France?
Explore the most beautiful regions of France and live authentic regional experiences in regional immersion with Hotels Circuits France! Particularly attached to the values ​​of hospitality, authenticity and service, the hoteliers welcome you in 2 **, 3 *** or 4 **** star boutique hotels for stays under the sign of discovery and conviviality. Hoteliers Hôtels Circuits France invite you to discover new destinations , to discover the exceptionally diverse landscapes of the most beautiful French regions. Find the stay that suits you. Go on holiday in the mountains in the Pyrenees, in Haute-Savoie or in the Jura. If you prefer a holiday by the sea, go under the Corsican sun, in Provence Côte d'Azur and in the Luberon. For your holidays in France we offer hotels in many typical destinations: Alsace, Vosges, Auvergne, Aveyron or Atlantic side in Brittany and Loire Atlantique. If for your stay you want to go to the South West and Occitania you can visit the Basque Country, the Périgord or the Midi Toulousain.
All our accommodations are hotels run by specialists in their destination , they invite you to discover the many facets of their region in any season during stays with half board or full board. You will be able to enjoy comfortable rooms, and their local cuisine, made from local, seasonal products, on short circuits. After a day of activity and discovery, depending on the hotel, take advantage of a wellness area to relax: swimming pool, sauna, hammam, massage, etc.
25 CHARMING AND CHARACTER HOTELS IN FRANCE
CHOOSE THE STAY OF STAYS AND THE EXPERIENCES THAT INSPIRE YOU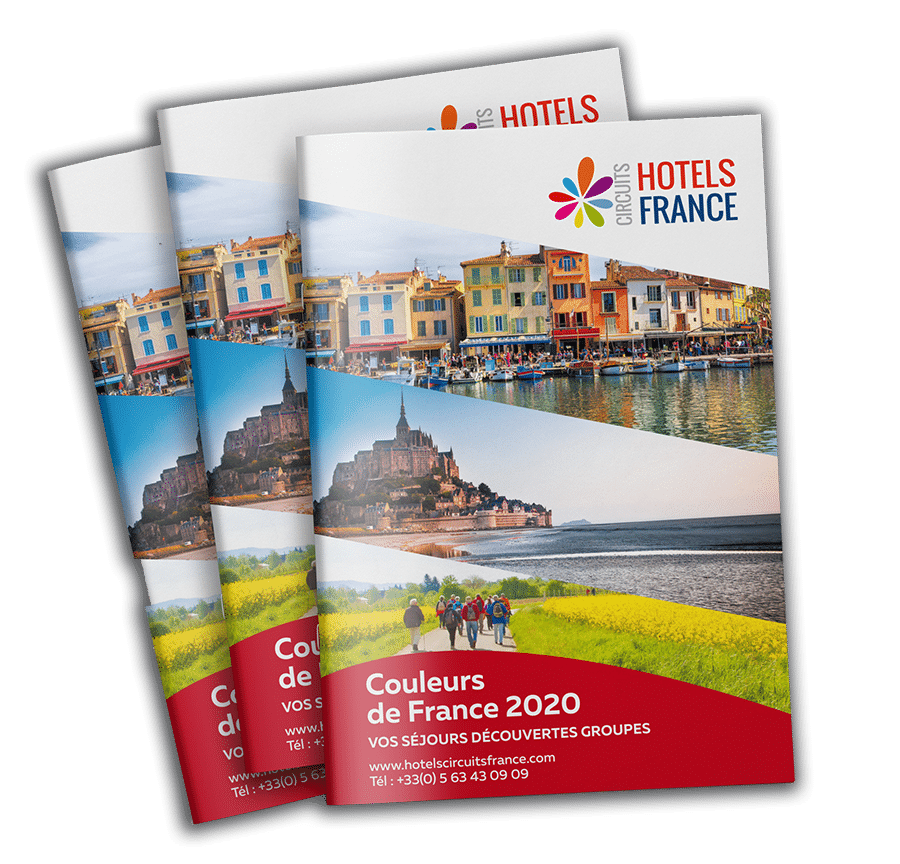 What to do during a stay Hotels Circuits France
Enjoy privileged moments as a couple, during your stay with family, friends!
Do you want to design your turnkey program? the Hotels Circuits France hoteliers prepare a tailor-made stay for you including personalized services to meet everyone's wishes.
Hotel Circuits France also offers group stays, with all-inclusive packages (for 25 people or) from weekends to weeks: for example discover your group discovery all-inclusive stay in 5 days / 4 nights, from 319 * euros per person (* details and conditions on request). Also discover our thematic stays offers , spend unforgettable moments with your loved ones.
The hoteliers offer you authentic and warm moments for your Christmas holidays, Christmas Eve, New Years Eve, or even snow stays.
Many activities are offered to you , you can discover a historical heritage during cultural outings. During sports activities, you will enjoy natural landscapes with preserved flora and fauna, especially in the heart of the many protected areas of the nearest Regional Natural Park. If you are looking for a sports trip, choose your favorite activity during a hike, bike, hybrid bike or electric bike, ski or snowshoeing trip.
If you like to have fun while driving on the beautiful roads of our regions, trips in cars or motorcycles are to be organized for your club of vintage car enthusiasts or with your biker club. Formulas adapted to everyone's expectations, book your stay quickly at the Hotel Circuits France hotel of your choice!
How to organize your stay or your weekend with the Hotels Circuits France hotels?
Close to you and always there, each hotelier is your direct partner:
You get a support and personalized services truly unique </ strong> since every hotel is there for you and your group before, during and after the stay! It is with the hotel owner that you organize the stay of your participants and that you select their activities or excursions according to their specific expectations.
It is a privileged contact for cases handled 100% directly and simply by the selected hotel, with its expertise, mastery of detail, his knowledge of the terrain and local actors.
Welcome to the regions of France!
THE SENSE OF SERVICE AND THE WELL-ANCHORED VALUES OF HOTELS HOTELS CIRCUITS FRANCE
A story of enthusiasts.
Hôtels Circuits France is a network of independent hotel and restaurant owners and operators of their own establishment who have chosen to unite around common values. These are family and authentic hotels, strongly anchored in their region and which assert an asserted regional identity.
Founded in 1994, Hôtels Circuits France first federates hoteliers around organized stays and, in more than 26 years, it has developed a strong reputation and a quality positioning for hoteliers as specialists in organized stays with professionals from trips and trip organizers.
Hôtels Circuits France is rich in the diversity of hoteliers and their personalities, hotels, destinations, regions. Today it brings together 25 hotels of character and tradition, classified 2, 3 or 4 stars, in the most beautiful regions of France. The Hotels Circuits France hoteliers have recognized expertise in the know-how that makes organized stays for groups and mini-groups successful. They are passionate, very invested in their establishment and very attached to their region and their terroir.
In the heart of the most beautiful regions of France, the hoteliers welcome you, with know-how and passion, for authentic stays to live and share.
Hoteliers have as sole objective that your satisfaction is optimal and they are committed to sustainable quality that makes sense:
 Authentic and boutique hotels
 Authenticity, charm and art of living
 Friendliness, warm and personalized welcome
 Comfortable and well-equipped rooms, quality services
 Gourmet cuisine: the taste of "homemade", regional specialties, seasonal products
 Excellent service / quality / price ratio, fair and competitive rates
 Professionalism, know-how, availability of the hotelier and his team
 Privileged contact: you contact and request your quote directly from the hotel, you communicate with him without intermediary
 Respect for the terroir, the identity of each region and the environment
 Values ​​of the heart, passion and relationships at the heart of our business and our services.
« For 12 of our trips we stayed in one of the hotels of Hôtels Circuits France. From each trip we keep and will all keep an excellent memory. Thank you to all those dedicated people who bent over backwards to make our stay as pleasant as possible. I'm sure that if I hadn't known Hôtels Circuits France I wouldn't have organized so many trips.»
M. Camille R. – Belgique
« We have just returned from a 6 day stay (44 people). Everything was perfect. Very warm welcome, very comfortable rooms, varied and excellent meals with very good presentation served by a caring team and always with a smile. The program of visits is also perfectly organized. Everyone will have a great memory. »
Mme Suzanne H – Région parisienne
« We have to admit that we were remarkably received and that we can only pay tribute to the professionalism and the kindness of all the staff of the hotel.»
M. Jean-Pierre D – La Rochelle
Hotel-restaurant: a craft anchored in the heart of the terroirs
Every day, real hotel services:
Because it is their profession of heart and passion, hoteliers know how to offer their Customers the best of their services with a professional, complete and daily hotel service, comfortable and well-equipped rooms, quality services, within their authentic and characterful hotels
A gourmet regionally inspired cuisine:

The culinary heritage of our regions, the excellence of the products, the local flavors, the art of living, the know-how of the chefs and producers, 100% local cuisine, wines and vineyards, incomparable taste of vegetables and seasonal fruits make up the many facets of local gastronomy, French gastronomy.
And it is this passion that hoteliers express through their gourmet cuisine because the table is one of the components of their profession of which they are most proud and because the meals are great moments of conviviality and sharing. Their cuisine, between tradition and creation, elaborate or generous, is always cheerful and full of vitality. It has only one goal: to share, to delight, to discover, to surprise, to please …
An excellent service / quality / price ratio:
The hoteliers partners have always been committed to fair and competitive prices which guarantee you an excellent service / quality / price ratio. The partner hoteliers are at your service with their know-how, their perfect knowledge of their region, their enthusiasm and their passion.
A privileged and personalized contact: 
Information, advice, reservations, personalized quotes… whatever your request, the hoteliers are there for you!
And because we know that personal advice is essential, it is with the hotelier that you can discuss and prepare your stay as you have always dreamed of. You thus have a privileged contact within your hotel and the assurance of always being considered as a unique person! Through Hôtels Circuits France, you are in direct contact with hoteliers: passionate and committed women and men, united by the same quality requirements, by their attachment to their region, by the same values ​​of heart and authenticity. And, because they form a team and a big family, they have placed listening and conviviality at the heart of their culture and their profession.
Chiffres clés Hôtels Circuits France
depuis 26 ans à vos côtés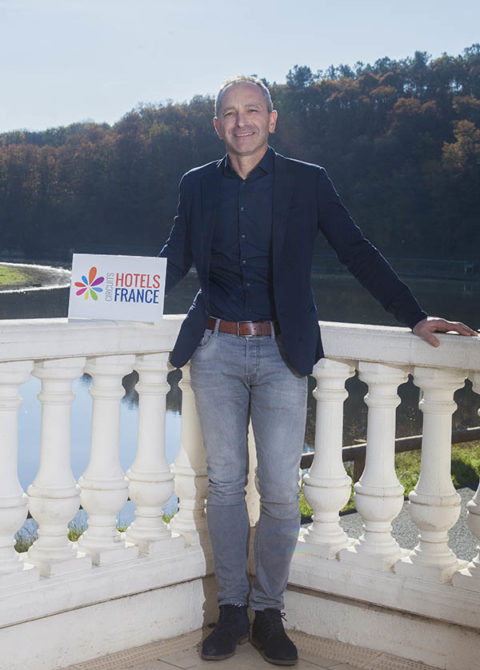 Hervé
Hôtel**** le Petit Dru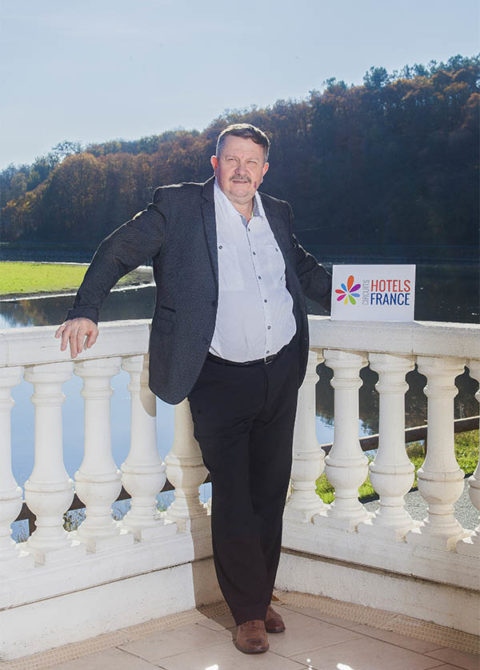 Patrick
Hôtel*** La Gazelle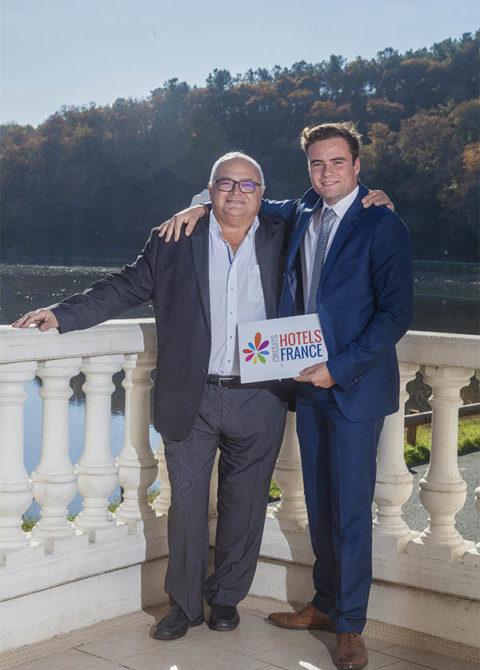 Jean-Claude @ Alexandre
Hôtel NOVEL***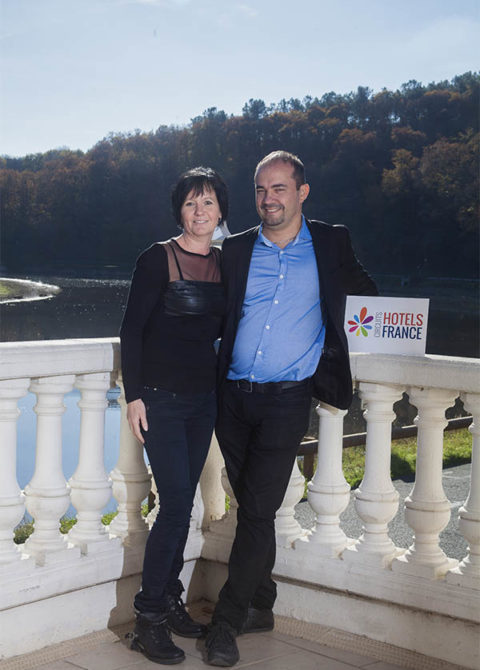 Céline & David
Hôtel*** Au Nid de Cigognes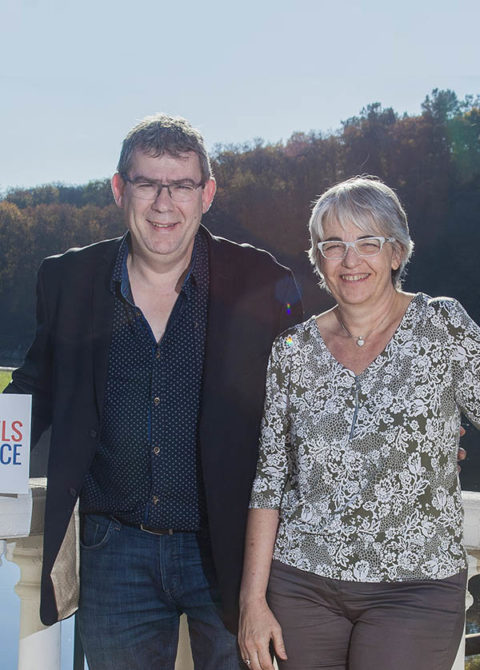 Laurence & Jean-Bernard
Hôtel*** de France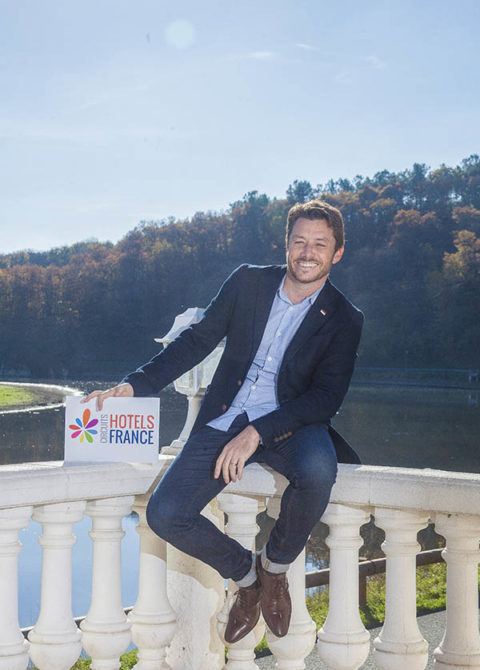 Jérôme
Hôtel Armor Park***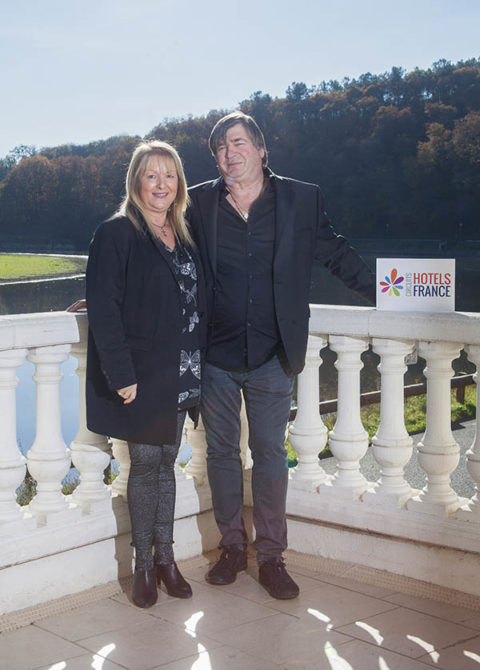 Christelle & Jacques
Hôtel*** Holzer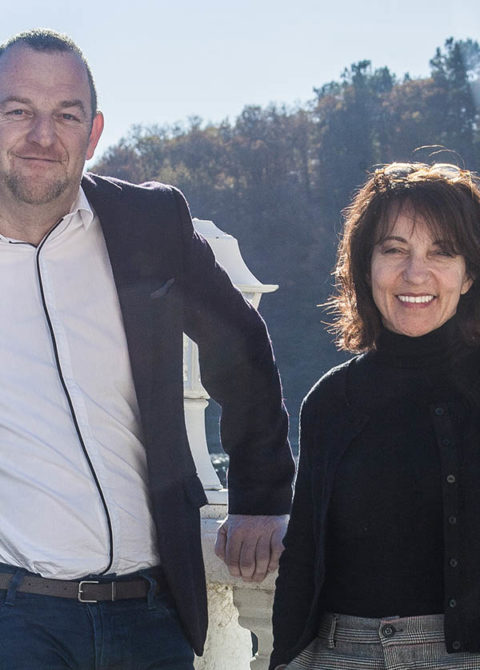 Françoise & Hervé
Hôtel**** Les Vallées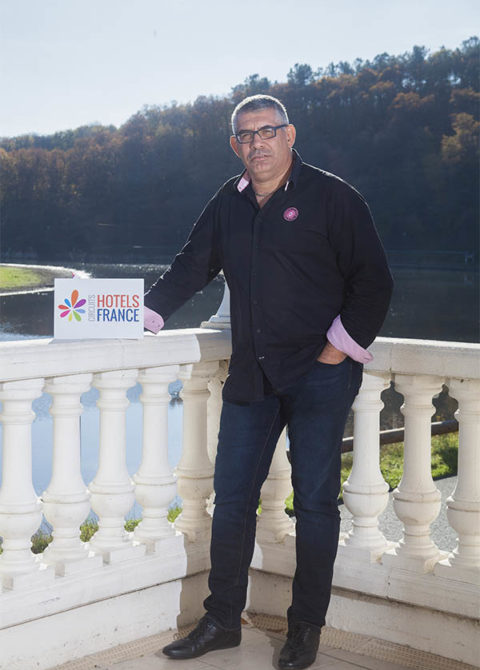 Laurent
Hôtel*** Le Relais du Montagny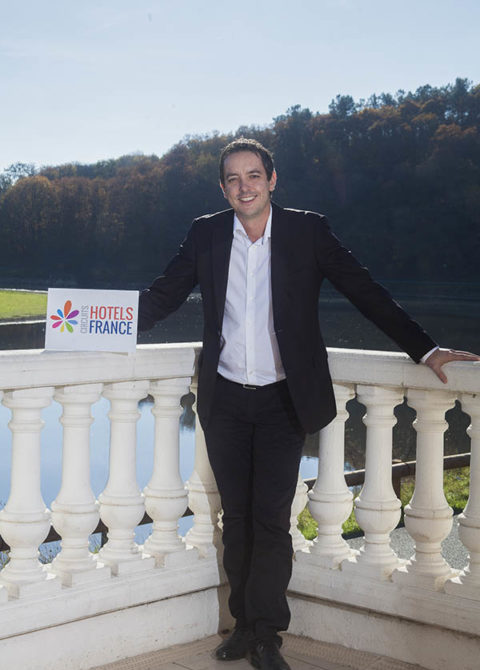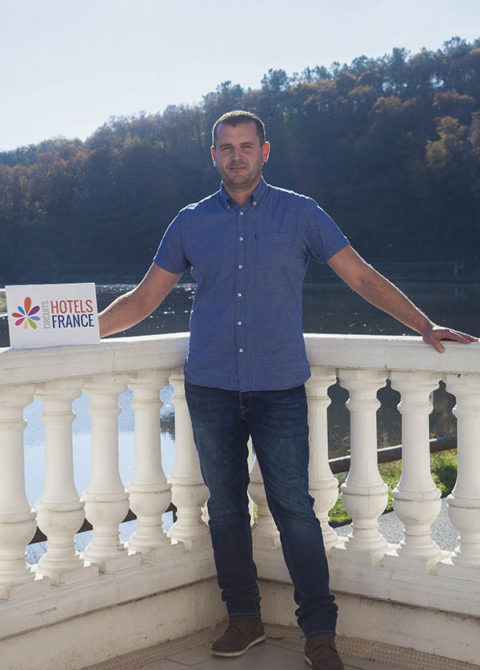 Josselin
Hôtel** Club Le Risoux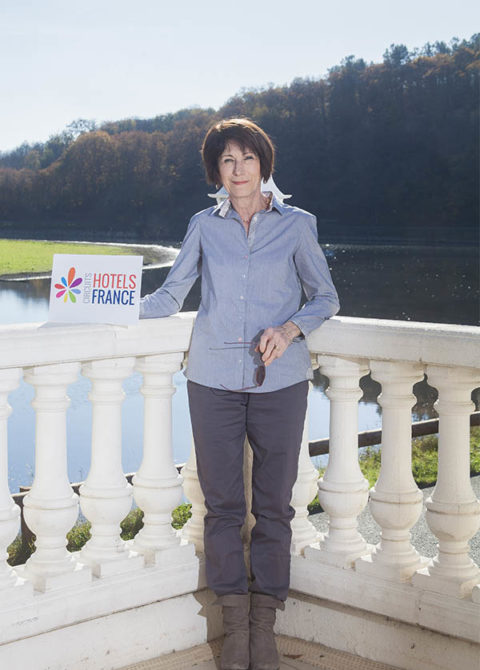 Monique
Hôtel** La Petite Chaumière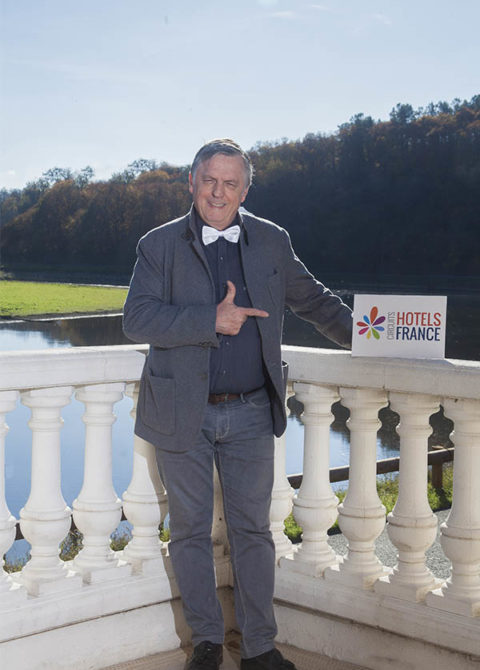 Vincent
Hôtel*** des Thermes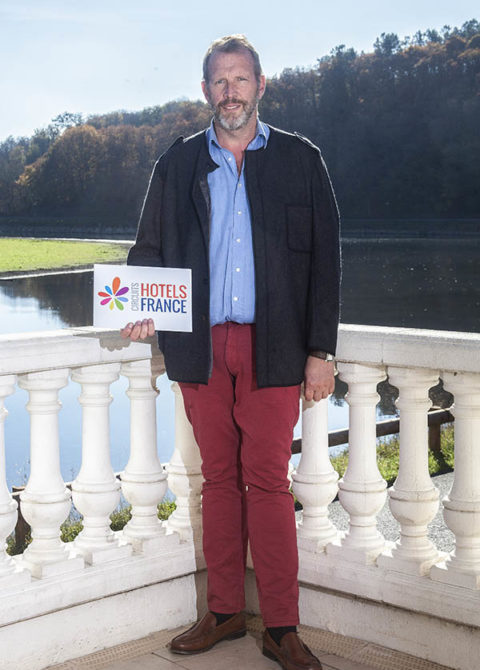 Jean-Charles
Hôtel*** Pyrénées Atlantique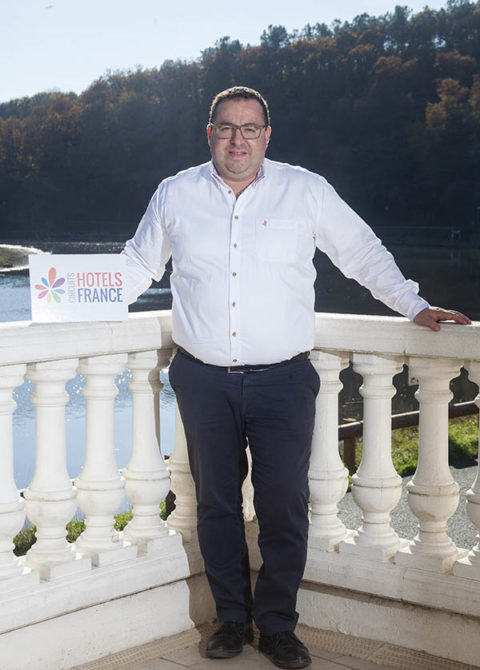 Sebastien
Hôtel*** L'Auberge du Pastel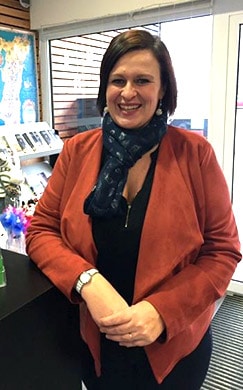 Delphine
Hôtel*** Des Rives de la Fecht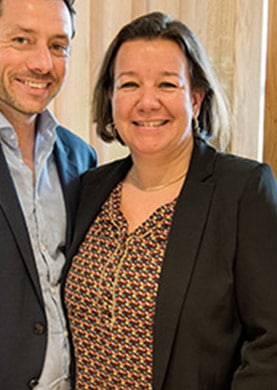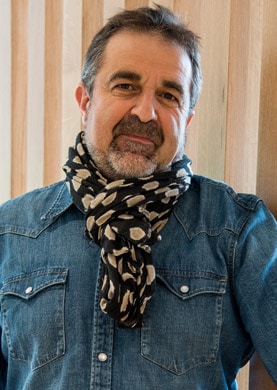 Stephane & Christophe
Hôtel**** Sévan Parc