Authentic atmosphere, lifestyle, traditions and magic of Christmas
are waiting for you in our hotels, ideally located for authentic and gourmet Christmas stays. With family or friends, you share unforgettable moments in a family atmosphere, warm and festive, for the pleasure of being together!
More info :
In the mountains, at the sea or in the countryside, gather your big family or your group of friends on Christmas Eve to celebrate the New Year with a festive stay and tailor-made for you.
To find out more about your Christmas stay, the Christmas party menu and the entertainment, contact the hotel of your choice quickly.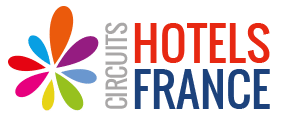 Hotels offering this activity