The Hotels Circuits France hotels in the regions of France are ideal destinations to organize a seminar, an incentive, a training day, a working meeting, a meeting with your customers or your resellers …
Modular and connected meeting rooms, outstanding logistics, original and recreational themes, catering adapted to your professional event … Take advantage of a tailor-made welcome!
More info :
We organize with you and for you, your tailor-made seminar in accordance with your budget: ask for your personalized quote.
Contact the hotel of your choice directly to create your personalized family event.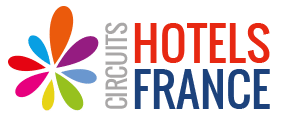 Hotels offering this activity