Passionate about wine and the terroirs of Fance or curious to discover them?
Discover the vineyards and meet its winemakers, craftsmen of taste and warm producers who are deeply attached to their terroir. Authentic or exceptional vineyards, meetings with winegrowers and producers of local products, tasting at the property, lunch in an estate, stroll on the wine routes. the regions of France and their multifaceted art of living are not lacking in wine and gastronomic treasures to discover.
More info :
Also think of the wine or cheese routes, the culinary festivals and the gastronomic festivals which punctuate the gourmet and festive calendars of the regions of France.
Create your program by choosing your tours, excursions, tastings and services or ask for our ideas for all-inclusive programs.
Contact the hotel of your choice directly to create your personalized family event.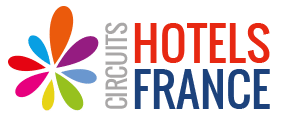 Hotels offering this activity